If you are experiencing problems when using the "find" in Internet Explorer 8 we have found re registering the file responsible for the process to perform correctly can have a positive impact on the problem.
To re register this file simply follow the instructions below,
Close all programs you have open on you computer.
Click on Start, Run and type or cut and paste the following line. regsvr32 oleacc.dll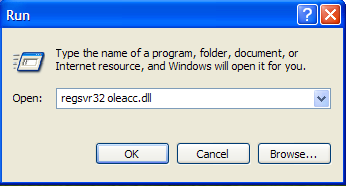 Select "OK"
If successful, you should see a confirmation box stating the file has been successfully re-registered.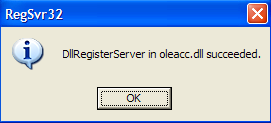 Select "OK" and open Internet Explorer and hold down the ctrl and press F and a find toolbar should open at the top of your browser. You can test by going to our home page and opening Atlanta IT Service's Latest Tech Tips and using find to locate the word "network" it should appear 8 times in this article.