You might have noticed Apple has changed a few menu items and the steps to manages your Contacts/Address Book are not where you thought they would be. This simple guide will take you through the few steps needed to set the default place where new Contacts will be saved and pulled from when requested. These steps and screenshots are for IOS 13 and up.
Get started by going to "Settings" and then find "Contacts"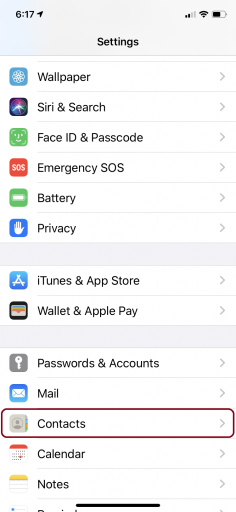 Next find and choose "Default Account" near the bottom
In this case we would like to change from the default "icloud" to our recently added Exchange mailbox as the new Contact Manager, this allows us to update phone numbers, email addresses and various fields from our Exchange mailbox that syncs with the device and that also makes things simple if or when we switch phones or add new devices. No more attempting to export sim contact numbers between sim cards or other places. Be sure you are aware of the best default Contact account for your situation.