In the near future an update will be pushed out to your computers that will update the Microsoft Edge browser. Once this update is complete you will notice the icon for Edge displays an updated image that includes shades of Green.
The second item many of you may notice is that after the update the browser no longer works. We suggest the following steps moving forward.

1) Remove the Microsoft Edge Icons from view, many of you will be able remove them by right-clicking them and choosing delete. For those users who are unable to remove them not to worry it is not a required step.














2) Click on "Start", "Settings",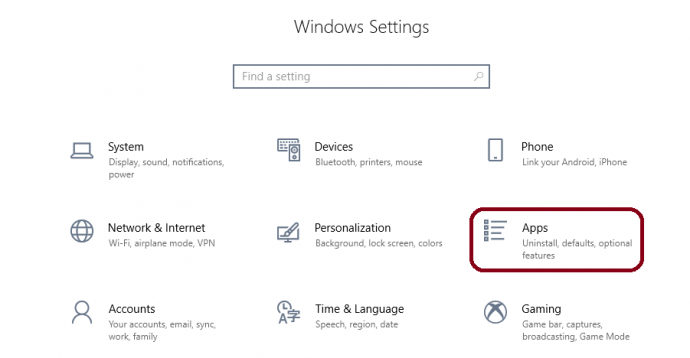 "Apps", "Default Apps" find the "Web Browser" setting and change it from "Microsoft Edge" to either Firefox or Chrome.