How to stop the annoying password prompts windows that pop up when you open Microsoft Outlook. If you have a a Hosted Exchange Account configured in outlook, you can configure Windows to bypass the password prompts in Outlook. There are a few different ways to set Windows and Outlook to do so; see below for instructions for Outlook 2003 and newer.
Method One (In Windows)
1. Launch Credential Manager by pressing "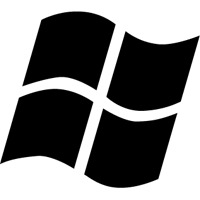 + R" to open run window > type control keymgr.dll and press enter.
*** You can also navigate to Control Panel > User Accounts > Manage your Credentials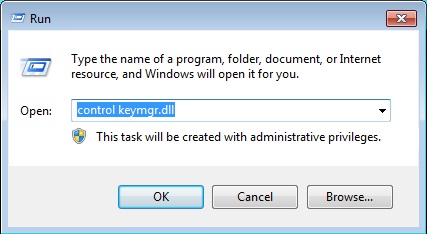 OR via Control Panel, View-By: Large Icons, User Accounts, Manage Your Credentials: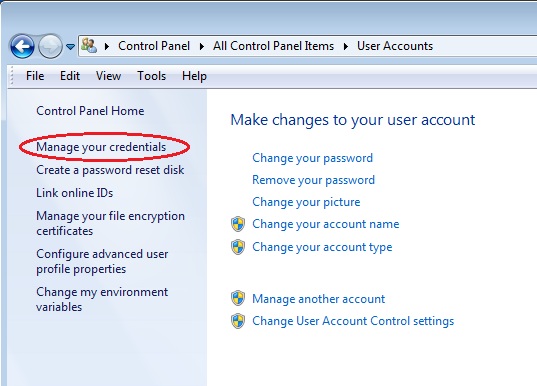 ---
2. In the Credential Manager Window, you should see an entry that corresponds to your existing Exchange Account; looking something like exg6.exghost.com. Click the entry's dropdown arrow and then choose Edit.
You may have to create a Generic Credential for an Exchange account if one is not already listed. Do so by clicking "Add a generic credential".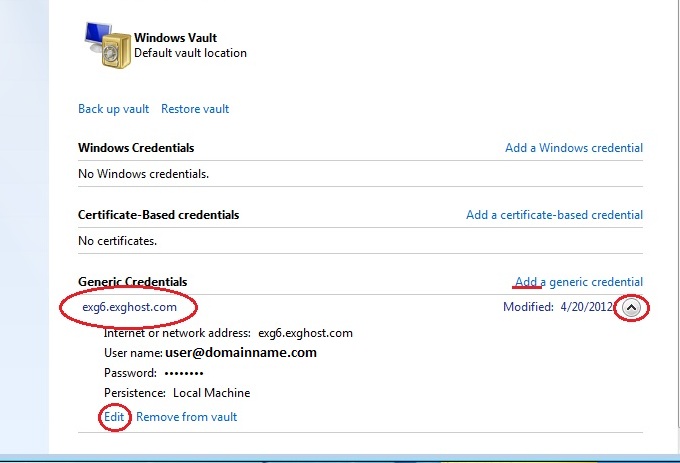 ---
3. In the "Internet or network address" text box, enter *.exg6.exghost.com then enter your Exchange Account's username and password. Click "Ok" then restart your PC.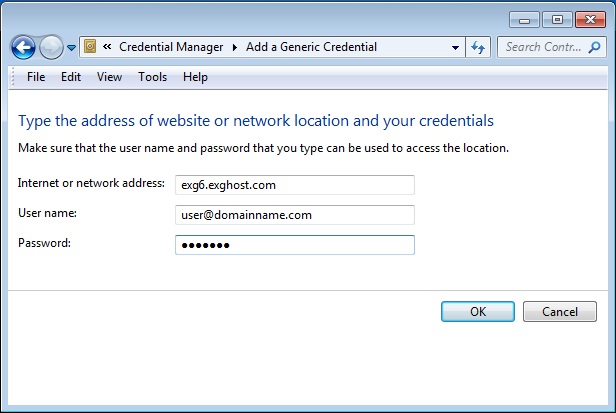 ---
Method 2 (In Outlook)
1. Open Outlook and navigate to File > Info > Account Settings. (In Outlook 2003/2007, navigate to Tools > Account Settings)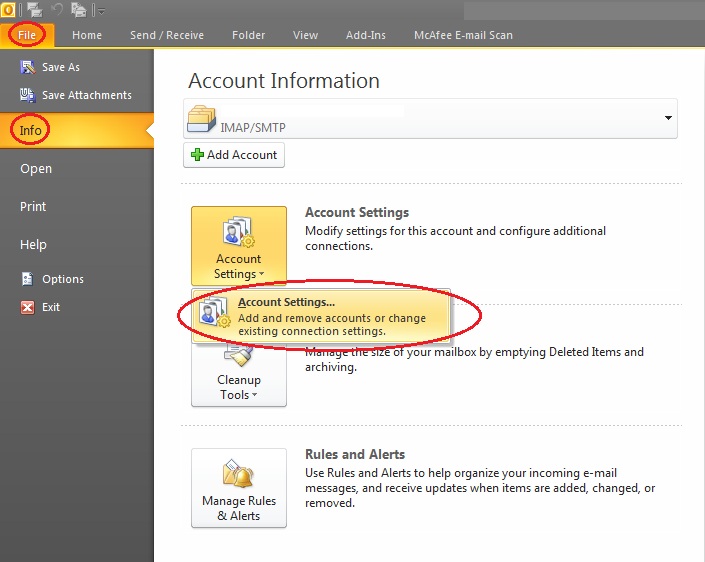 ---
2. Under E-Mail tab, double click your Account.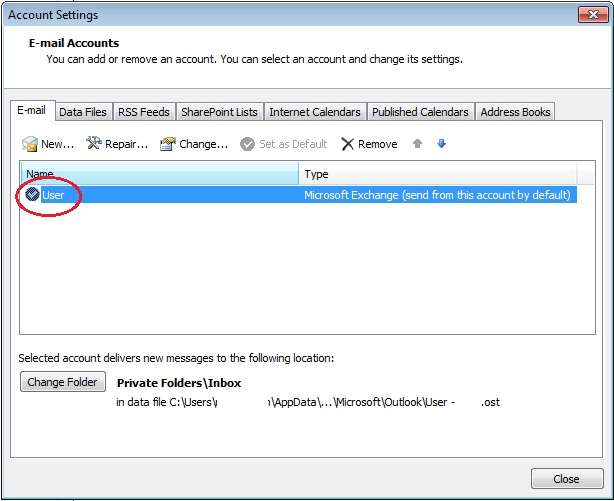 ---
3. From the resulting Change Account Window select the More Settings button. From the next dialog, select the Security Tab. In this Tab there is a User Identification section. Uncheck the check box for "Always prompt for logon credentials".