Technology Picks
Occasionally we come across a product or service that fills our office with excitement and positive expression among the techs and sales staff alike. Below are a few that we feel are worth mentioning. Most of these products we have experience with through a recent deployment, install or in some cases simply had the pleasure of becoming accustom with a new customer and discovered the product or service already implemented on their network.
Top Technology picks for this quarter are,
Pano's Zero Client
Our hats are tipped to The Panologic "Zero Client". This device has no CPU, no Memory, no Hard Drive, no Fans, no OS, no Firmware and no moving parts of any kind. It has a few USB ports, sound input/output jacks, video out and an Ethernet jack. It simply connects to a .VDI server and allows access to a Windows based virtual desktop that can be configured to allow unrestricted internet access among other features and if desired once that users session is over have it deleted completely removing everything including any spyware, malware or viruses picked up during use and a new virtual machine session available at the next login or session. This removes all the endpoint maintenance and service calls. Another problem this product addresses is theft. Imagine a public library, school or business gets broke in to and all they have to steal are these Zero Client boxes with nothing inside to sell or even able to use again.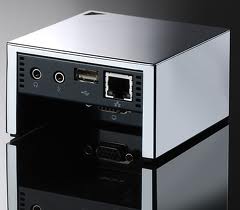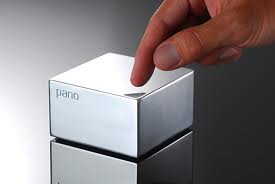 ---
https://www.panologic.com/pano-device
Cisco Small Business Unified Communications 300 Series
The UC300 is easy to install and use. It can be configured as a PBX or Key system. It also has support for ( SIP ) trunking and traditional Pots/CO lines. Designed for offices with fewer than 24 users, so smaller customers only, but a nice product for the price.

https://www.cisco.com/cisco/web/solutions/small_business/products/voice_conferencing/uc_300_series/index.html-tab-ForPartners
Cisco WRVS4400N Wireless-N Gigabit Security Router
This device has it all for a SMB customer. The menu in the version 2 products are simple and easy to configure. It can run multiple SSID's and supports Client WiFi isolation, meaning each WiFi client can not see or has access to each other, perfect for public or guess access. It has the simplest vlan configuration allowing you to easily create a separate network for your WiFi clients with no access to your main subnet or network. It also has support for blocking access to peer 2 peer sites and a virus and content filtering via subscription to reduce liability where needed. In addition, Cisco offers telephone technical support at no charge for the first 12 months following the date of purchase.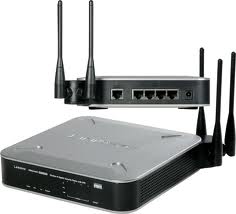 https://www.cisco.com/en/US/prod/collateral/routers/ps9923/ps9931/data_sheet_c78-496737.html