Microsoft Office 2013 – Free Release Preview Download and some changes to expect.
Microsoft recently announced the completion of development work of Office 2013 and compilation of RTM build of Office 2013. As of mid-October, this new version of their productivity suite has now been released to manufacturers. General public's availability is set for the first quarter of 2013, but customers who buy a retail copy of Office 2010,or one of several stand-alone applications within that period, can download a free copy of the corresponding version of Office 2013, or in some cases, choose a free one-year subscription to an Office 365 plan.
A pre-release version ( The Office 2013 Release Preview ) is currently available for free on Microsoft's website. You can download and install Office 2013 for free using the following method:
Log in with a valid Microsoft Account (formerly called Windows Live ID). If you don't have one, the site walks you through steps in setting one up.
Download the install files and run the Office2013ConsPrev.exe install program. Make sure, beforehand, that you have the following

Office 2013 system requirements

.

Computer and processor: 1 GHz or greater x86/x64 Processor with SSE2 instruction set
Memory: 1 GB RAM (32-bit) / 2 GB RAM (64-bit)
Hard disk: 3.5 GB free disk space
Operating System: Windows 7, Windows 8, Windows

Server

2008 R2 or newer
Graphics: Graphics hardware acceleration requires DirectX10 graphics card and 1024×576 resolution
This new version of office does have the "backbone" of Office 2010, but there are a few additions that are worth mentioning. Here's a little of what to expect:
New Interface designed for Touch devices: Gone are the multiple color shades that decorated the older interface's menu bars, as well as the "3D looking" shadow and shading effects. Instead, everything looks minimalist, flat, and stark–mimicking the tiles on the Windows 8 "Metro Style" start screen. Its optimized for pen and touch as well as keyboard and mouse, making common tasks fast, fluid, and intuitive. Each application also comes with a new start screen interface that auto-populates recently opened documents and directories; leaving a few less steps for locating and opening office files.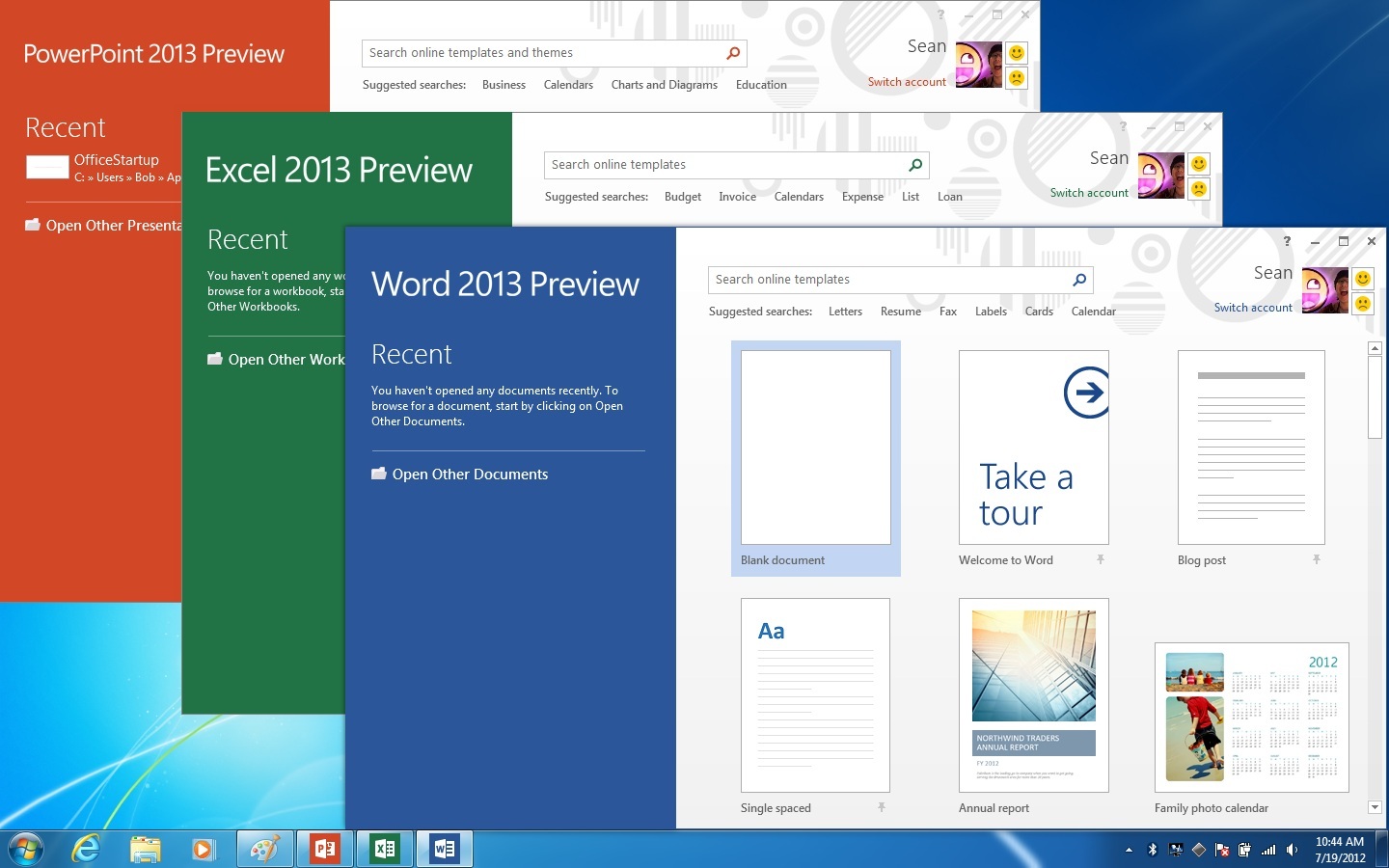 Edit PDF documents in Word 2013:One of the handiest features in Word 2013 is that it can now open and edit PDF files. Word 2013 has long been able to save into PDF format, but the ability to edit PDF files is a welcome addition to its arsenal. The "re flow" feature will recognize most headings and other formatting features; making it quite helpful if you get sent a PDF you need to re-purpose and don't want to mess with Adobe Acrobat (or pay for it). You can open PDF files in Word, and its paragraphs, lists, tables, and other content act just like Word content. You can make and save changes to the file as per your requirements and easily export them back as a PDF document.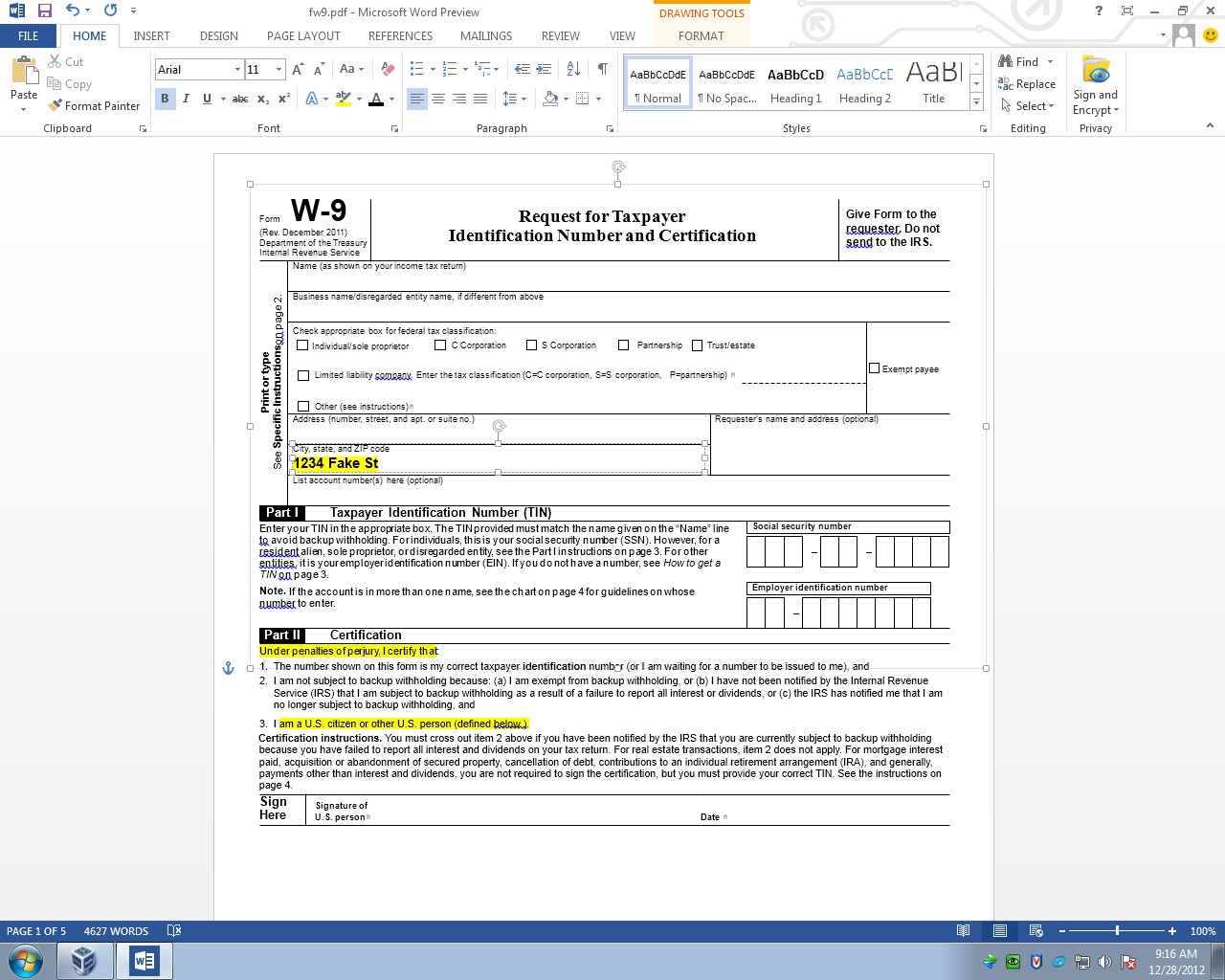 Faster Data Entry in Excel: Flash fill, a new tool in Excel, makes data entry faster. As soon as it detects what you want to do, flash fill enters the rest of your data in one fell swoop, following the pattern it recognizes in your data.
Cloud Computing with built in SkyDrive Integration: Office 2013 is designed to integrate with Microsoft's cloud computing apps, SkyDrive and SharePoint. This lets you save your work online for anywhere-access, though most small businesses and individuals still save files locally. If you use SkyDrive, the account details wil appear in the top left corner of all the application screens, as well as on their start screens. Click your account details to switch accounts and to manage them. When you save a document, worksheet, or presentation, the application will default to saving to your SkyDrive account, but you can save to your local disk if you wish.