Second LulzSec hacker 'Neuron' could be tracked down via UK VPN …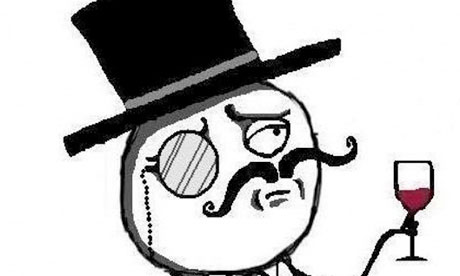 LulzSec: members allegedly used the HideMyA$$ proxy service to disguise their IP addresses
At least one more member of the hacking group LulzSec, known online as "Neuron", may be arrested if traced by their use of a British anonymous VPN (virtual private network) proxy service, following a similar arrest last week.
Hackers have already expressed already dismay after it emerged that that Cody Kretsinger, who was arrested by the FBI last Thursday for allegedly hacking into the Sony Pictures website, had been identified via his use of HideMyA$$'s proxy service to disguise his IP (internet protocol) address when connecting to the Sony Pictures site.
Kretsinger allegedly went by the online handle "Recursion" – which crops up in chatlogs from the group posted on the Pastebin site. "Recursion" boasted boated of hacking into the Sony Pictures site.
However the Pastebin logs also show that another LulzSec member, using the handle "Neuron", also claimed to use the HideMyA$$ service. Neuron and Recursion are not the same people: the LulzSec chatlog records posted by the Guardian covering a period from 31 May show the two in the same chatroom at the same time, and on one occasion addressing each other directly. "Recursion" quit the group after it attacked an FBI-related site early in June, but "Neuron" remained.
HideMyA$$, posted a lengthy defence of its actions on its blog after the news emerged, insisting that it had to retain logs:
Being able to locate abusive users is imperative for the survival of operating a VPN service, if you can not take action to prevent abuse you risk losing server contracts with the underlying upstream providers that empower your network. Common abuse can be anything from spam to fraud, and more serious cases involve terrorism and child porn. The main type of logging is session logging – this is simply logging when a customer connects and disconnects from the server, this identifies who was connected to X IP address at X time, this is what we do and all we do. Some providers choose not to do session logging and instead try to locate the abusive customer by using the intelligence from the complaint, for example if someone hacks XYZ.com they may monitor traffic to XYZ.com and log which customers have a connection to this website. Ask yourself this: if a provider claims not to do any form of logging, but is able to locate abusive customers, how are they able to do this without any form of logging?
The company added that it would only hand over logs if they were the subject of a valid UK court order: "if a request for information is sent to us from overseas, we will not accept this request unless it is sent through the appropriate UK channels and a UK judge warrants a court order or a court summons that forces us to provide this information. We are not intimidated by the US government as some are claiming. We are simply complying with our countries legal system to avoid being potentially shut down and prosecuted ourselves."
Some questioned whether HideMyA$$ – which says that it helped people in Egypt to evade crackdowns during the Arab spring protests – would hand over details of individuals to repressive regimes such as Syria. The company says in the blogpost that it would not because "[in] UK law, there isn't a law that prohibits the use of Egyptians gaining access to blocked websites such as Twitter, even if there is one in Egypt."
The revelation that the service retains some log details has caused outrage amid parts of the hacking community, with a number vowing never to use HideMyA$$'s service again. A rival service, AirVPN, put out a statement saying that it does not keep logs in the way that HideMyA$$ does: "we would like to reassure our users and our customers that nothing like that [handover of logs] may happen with AirVPN, for a series of legislative (we are based in the EU, not in the USA, and we don't recognize USA jurisdiction, obviously) and above all technical reasons." It says it will accept payments in BitCoin, the cryptocurrency, which can be made via the Tor network, for security.
Four people have been arrested in the UK relating to LulzSec's activities, with three charged so far.
---
---