Use Open Office Writer as a free alternative to Microsoft Word
Open Office is a popular free alternative to Microsoft Office. The suite includes an excellent word processor called Writer that is often capable of employing more features than Microsoft Word can.
Even more features can be added to Writer by downloading extensions
Like Word, most people only use a fraction of Writer's tools and features, either because they don't know they exist or because they don't know what they do. Many of them are not difficult or complicated to use, though, and can save you lots of time and effort.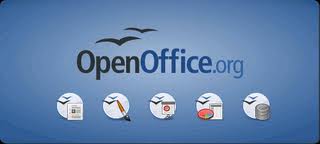 In this article we will look at 10 of the lesser-known features of Writer and explain what they are for and how to use them. We're sure once you have tried some of these tools, you will wonder how you lived without them.
Our tips all refer to Open Office 3.3, and require that you have the complete suite installed.
Create an instant letter with a wizardWriter's wizards provide an easy way to create a letter using themes and layouts. To create a personal letter, click File followed by Wizards and then Letter. Choose Personal Letter and pick a theme from the Page Design box – the preview behind the wizard changes accordingly.
Click Next to choose the language, opening salutation and closing sign-off (these can be changed later). Click Next to save the document as a template that can be re-used at any time (see the next tip), and click Finish to open the new document.
Choose 'One recipient' to create a standard one-off letter. The items in grey boxes can be easily changed by double-clicking them – for example, to edit your name or address, double-click the sender's name and choose Edit.
Click the 'Enter your text here' box once and start typing to write the body text.
Create templates for documentsTemplates are incredibly handy if you regularly use the same document layout – for example, invoices or letters. Templates store all the details of fonts, margins, page size, graphics and so on, saving you lots of time.
Writer doesn't include built-in templates but it's possible to create your own from any document. Use a document that has the settings you want, and for text areas that change for each document use placeholder text instead – 'Type the address here', for example.
With the document open, click File, choose Templates followed by Save. Give it a descriptive name in the New Template box and click OK.
To create a document from this template, click File, New, Templates and Documents, then choose the template. Click OK and a new document will be created that you can edit – the template itself remains unchanged. You can download free Writer templates here. http://www.openoffice.org/product/writer.html